Customer service hours are: M-W, 9amPST – 5pmPST. Our response time is between 24-72 hours depending upon issue. Email us at [email protected]
WELCOME TO RIDINGEASY RECORDS!!
NEW RELEASES!!!
GET ALL 15 BROWN ACID TRIPS OR 10 FOR A NICE PRICE!
LIMITED RELEASE: STONEWALL
---
Stonewall was a phenomenal hard rock band that almost no one heard in real time. For years, there was no story at all, only one very blurry picture, and the music was available only to the fanatical.
The sounds, though, are extraordinary, and not just for a "rare" record. Stonewall's combination of confidence and furious in-the-room energy means they sound ALIVE like the very best hard rock. That a band this fiery and original never got to make a conventional studio record is baffling, but what we have might be even better – the sound of a great band in it's raw form, bursting at the seams with power and ideas, live in the room.
---
BACK IN STOCK!
---
---
NOTICE TO ALL CUSTOMERS: SHIPPING PROTECTION OPTION
DUE TO AN INCREASE IN LOST, DELAYED AND DAMAGED SHIPMENTS, WE ARE OFFERING SHIPPING INSURANCE VIA ROUTE. THIS SERVICE IS A PAID FEE OPTION, PROTECTING YOUR PURCHASE FROM BEING LOST, STOLEN OR DAMAGED. PLEASE REFER TO THE ROUTE PROTECTION POLICY, FAQs and CLAIM FORM HERE.
SITE ERROR NOTIFICATION!!! PLEASE EMAIL US AT [email protected] IF YOU ARE EXPERIENCING SITE ERRORS OR ORDERING ISSUES. WE CAN PLACE MANUAL ORDERS!!!
IT'S BEEN TEN WHOLE YEARS OF RIDINGEASY RECORDS!!!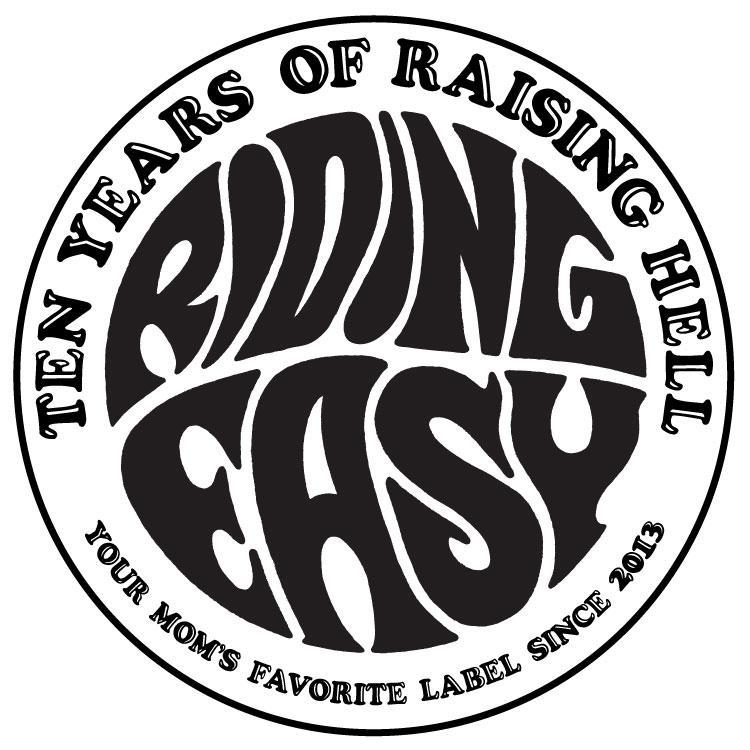 With over 145 releases, over 30 bands and a million tears, we've done it. Thank you for hanging with us for ten whole years. In 2013, we decided to take the plunge and launch this dream to put out independent rock and roll, heavy and hard, inspired by bands like Black Sabbath, Led Zeppelin and Jimi Hendrix, and labels like Man's Ruin, Third Man Records, and Rise Above…. It was just an idea.
We want to thank everyone for believing, laughing and listening to the music we care about and the bands that we love. The past 10 years have really gone by so fast, and yet release number one seems like forever ago. The label started out as a fun thing and quickly turned into a real situation. There has been so many talented people we have had the pleasure of working with, and continue to have the pleasure of working with. We won't be slowing down anytime soon, and could never have come this far with out you the listeners, the vinyl heads, and the friends that have continued to support this dream. This weekend is dedicated to you, our lowest prices on everything ever as a thank you for all the support through the years.