TEST PRESSING
Hand Numbered To 15
SHIPS IMMEDIATELY
GARY DEL VECCHIO – Buzzin
The incendiary proto hard rock and ambitious epic journeys this album delivers are all the more uncanny and devastating when you realize Gary Del Vecchio was a mere 16 years old when the title track Buzzin was unleashed! Even more astonishing is how far he travelled over the next five years, documented in this brilliant selection of nine tracks from the classic daze of early 1970s underground rock. Ohio was a hotbed for hard rock at the time with bands like the James Gang, Glass Harp, Poobah, Left End, Damnation Of Adam Blessing… what you get here matches the style any of those bands laid down. Gary's music grabs you immediately and grows over time. Grabber and Grower… best of both worlds style!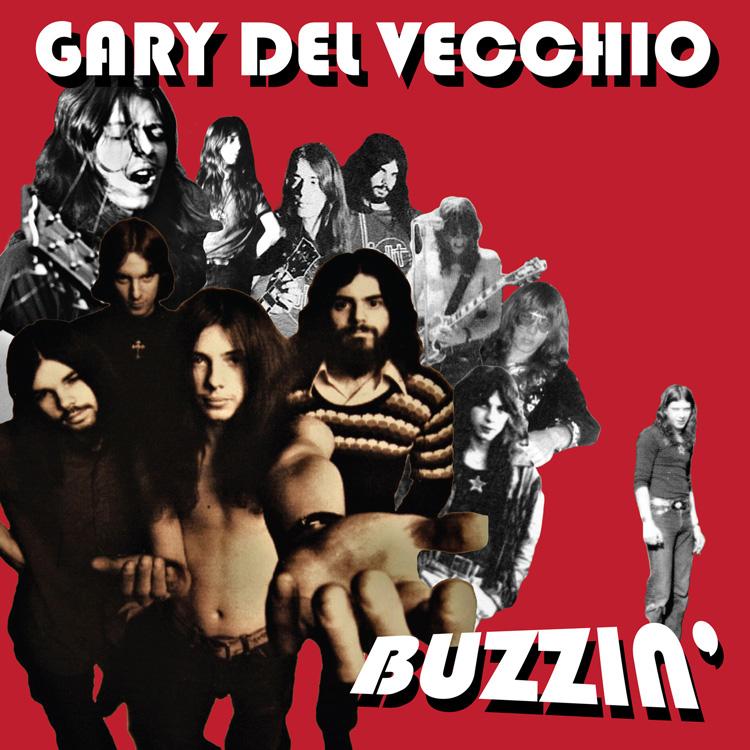 It makes sense that Gary later owned a recording studio, right out of the gate he was laser focussed on all the aspects involved in making music that stands the test of time. The guitar action is incredible, shards of sound flying free yet hitting the bullseye continuously, vocals confident with none of the macho posturing that ages poorly in much early hard rock. These tracks are all vividly recorded and meticulously mixed in a way that balances fiery performance and intelligent structure to maximum effect. The bass and drumming here are phenomenally inventive and propulsive, the several players involved across the album nail it in their support of Gary's vision. This is rock music born in the 'anything is possible' life affirming energy of the late '60s right on time with where the most enduring artists of the early '70s took it. Had he scored the major label deal he pursued with labels like Mercury or London at the time I am confident we'd be hearing his music on classic rock radio today! The music on this album is both uncompromising and accessible. In particular, the two long tracks Wasted King and Starman have all the moves needed to grab fans of Pink Floyd, Led Zeppelin and the likes by the throat and brain in the extended progressive epic department!
RidingEasy Records sets a high bar when it comes to unleashing the best vintage hard rock you never heard… take my tip people, the ride this one takes you on is definitely an 11 on a scale of 1 to 10… Gary Del Vecchio really knows how to do it!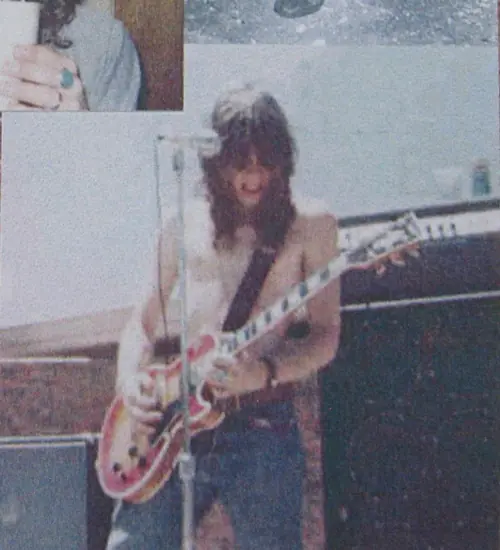 Here's your road map:
SIDE ONE:
BUZZIN opens with a smattering of studio party chatter (they had their friends there when they laid this beast down) and instantly grips you with a tough groove, heavy riffage and a gnarly dual guitar break sounding like what the words are saying about flying free and high. This was their single issued as Max and recorded at the legendary Peppermint Studios in Youngstown, Ohio when Gary had just turned 16. He cites contemporary local heroes Joe Walsh and Phil Keaggy as inspiration. Stone cold killer!
HEAD ON continues with a gnarly strutting riff based assault. The guitar sound is akin to Joe Walsh on Funk 49, Stonewall on Outer Spaced, Jimmy Page early on with his sharp cutting bright Telecaster action… like someone is slashing your speaker cones with a switchblade!
WHAT YOU SEE IS WHAT YOU GET eases in with a stalker pace underlying an airy vocal blend that gets a bit psychy in atmosphere on the choruses. Gary seems to be almost strangling his axe when he rips into the lead break. The track concludes with an intense ascending climax that'll take your head off.
LAID BACK STREET has a smooth confident approach that fits perfectly with the message he's laying on the girl… don't cramp my style, sit back and relax awhile, you'll end up with a great big smile. One of the cool things I dig about Gary's music is exemplified in this track… good times are right in front of your face if you let yourself loose. More of that Buzzin state of mind that can set you free.
RED BIRD FLY starts an arc towards what is ahead on side two and coincides with Gary's move to California and forming the band Scareb. The right kind of progressive rock flourishes enter, keyboards and sax flesh out the sound, phantasmic wind like effects swirl through as the track rides out.
SIDE TWO:
WASTED KING is the first of the two extended early '70s style hard rock progressive epics here that nail the exploratory sense of adventure bands like Pink Floyd were experimenting with at the time. The guitar action is mind boggling with remnants of the gnarly bluesy wailing evolving into territory akin to David Gilmour, tonal variations, echo, structural shifts. The vocals have a dreamlike ambience, you could splice some of this into Dark Side Of The Moon at a party and no one would notice until you pointed it out!
STARMAN opens with an ascending chordal pattern setting the theme and eases into a slower passage with organ and ethereal vocals about traveling in space, escaping into another plane of existence, the gradual increase of echo on the voice as he sings 'flying high I don't want to die' slips you into that new dimension and sets you up for the massively dramatic guitar journey which flings you out into space, an unbeatable blend of bluesy and psychedelic action. Really, both of these extended tracks should be FM radio epic classic rock staples that never go away!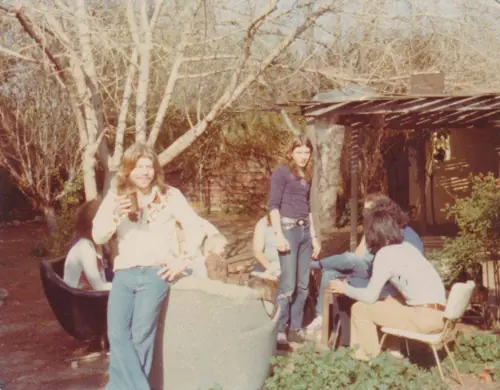 DREAM WOMAN was the B-side to the Max single and is a gorgeous psychedelic folk rock delight with an inventive structure and otherworldly beauty in the way the voice sounds. I was moved to hear it was written for his lady when he was 16 and they spent the next 40 years together. Gary had his act together at a very young age in music and love. Reading a couple interviews with him was inspiring, his positive energy shining eternal!
DREAMLAND concludes the ride with lovely acoustic guitar backing another evocative dreamy vocal… subtle use of other instruments, easing you out from your adventure in his sound with exquisite mystical grace. As hard as the album rocks at the front it enchants at the end.